About Gina Dolin
Why Your Truth Your Story?
Where it all began…I know what it is to be the only woman in the room. I started my professional life as a software engineer nearly 40 years ago. At the time, the engineering department where I worked had some 500 employees, 6 were women but only 2 women were engineers. Not great for building your confidence or your sense of belonging.
Professors from Northwestern University were brought in to teach the core requirements for an engineering degree in computer science to us, a group of 26 new employees. Impressively, 22 of them were women. But while the program did change the ratio from .004% to .04%, at .04% there was still plenty of opportunity to be the only woman in the room.
But I knew my true calling was to help bridge the communication gap between computer scientists and business professionals, and so I moved from engineering to product management. Writing the product requirements and business case needed someone who could follow and understand technology trends, our competition and the needs and wants of our customers. While I was successful in finding my niche, I was still finding myself too often the only woman in a room filled with engineers and business professionals.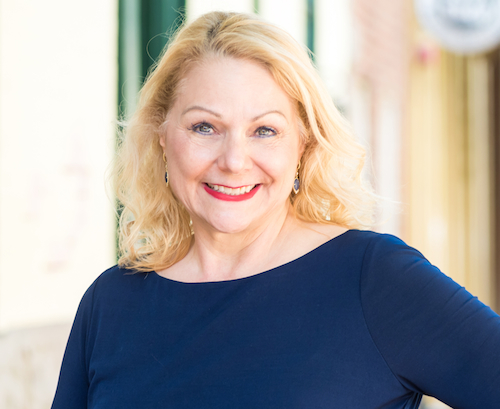 Follow Me
Since those early days, I have led international teams to successfully launch over 15 products. And yes, those teams were mostly men, many were surprised to discover the team lead was a woman and engineer.
While it was difficult to navigate those early, lonely years, I was able to move forward in uncharted areas because I have a fan club, a mentor and a sponsor. They made it possible for me to see and believe in myself even when it seemed I didn't fit in, and that has made all the difference.
Today, while many women and girls face these same challenges, we are recognizing and talking about the challenges, and the need for change. We are looking for ways to bring more women into STEM and help them stay. I am honored to be part of this movement to make the road ahead easier for current and future generations.
While my commitment began and remains grounded in nurturing women in STEM, I have come to believe that many of the same skills that help women achieve in STEM can help people achieve in any profession. For anyone can benefit from developing a clear view of their own truth and the determination and bravery to live into their own story. And so, I welcome anyone who feels they can benefit from my services – from large corporate groups to private individuals.
When I'm not speaking or coaching, you can usually find me watching the latest SciFi movie or hanging with my two smile coaches, Spooky and Jet, my two rescue cats.
And so what is a workshop like? Well, get ready to laugh… and learn!
Laughter heals – and relaxes and empowers! And so, my presentations are infused with humor. Whether talking about my crazy missteps or how to develop communications to connect and influence, audiences of all sizes relax and open up to hear practical advice.  You'll learn how to lead teams, build trust and confidence, and make you more effective, and connected.
(I believe in the power of laughter so strongly that I became a certified Laughter Yoga instructor — so be forewarned!)
The time will fly – and, when our time together is done, you will walk away with practical ideas you can implement immediately.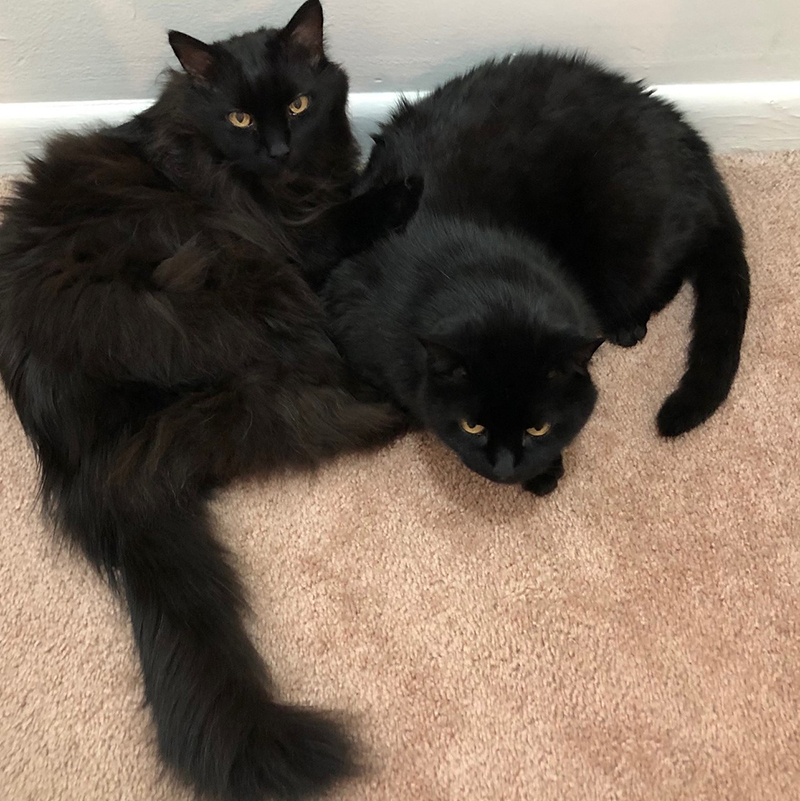 Spooky and Jet
Mission
To provide the spark that inspires girls and women to discover their own STEM career and thrive. To further the advancement and impact of women in STEM.
To provide the tools to overcome obstacles and succeed. Tools to overcome the imposter syndrome, feels of not being good enough, to build a support network and learn communication and leadership skills.
No one should live the dreams of another.
Find Your Happy in STEM ® – Science Technology Engineering and Math